All Recipes
Creamy Tomato Tortellini Soup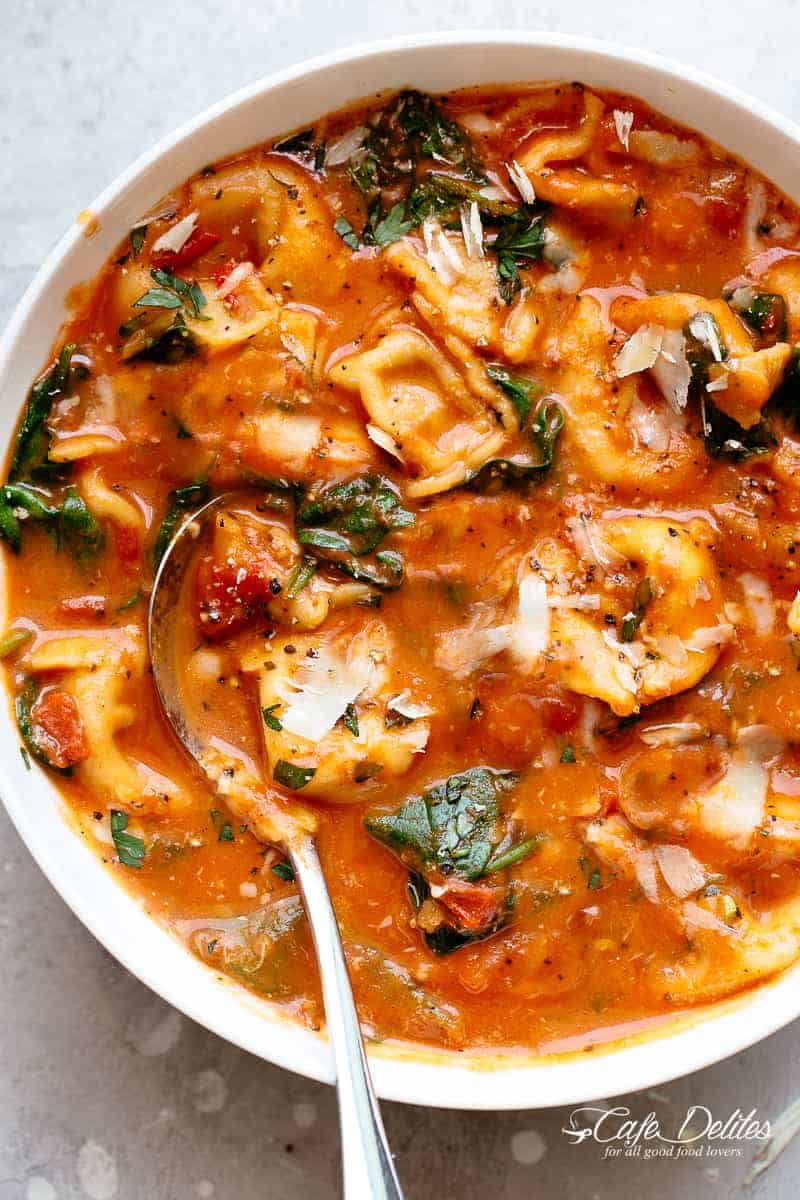 Meal

Soup

Cusine

American
What do you need?
How to make?
Ingredients
2 tablespoons olive oil
1 onion
4 large garlic cloves
28 oz
2 teaspoons Italian dried herbs
1/2-1 teaspoon red chili flakes
4 cups chicken stock
28 oz
3 tablespoons tomato paste
1 cup heavy cream or half-and-half
Salt and pepper
2 9oz
1/2 cup shredded Parmesan cheese
4 cups baby spinach leaves
1/4 cup fresh basil
Directions
Heat oil in a large pot over medium heat. Sauté onion until soft, then add garlic and sauté until fragrant (about 1 minute). Add tomatoes, Italian herbs (or seasoning) and chili flakes if using. Let tomatoes cook for about 5 minutes until juices have released and mixed through the flavours in the pot, then mix through chicken stock, tomato puree and tomato paste. Season with salt and black pepper, to taste. Partially cover pot with a lid; bring to a simmer on low heat for 15 minutes. Stir in the cream and tortellini, cook on medium-low until tortellini is just cooked, (about 6-7 minutes). Add the parmesan cheese, spinach and basil; stir until wilted. Serve warm.