All Recipes
Easy Sweet Chili Sauce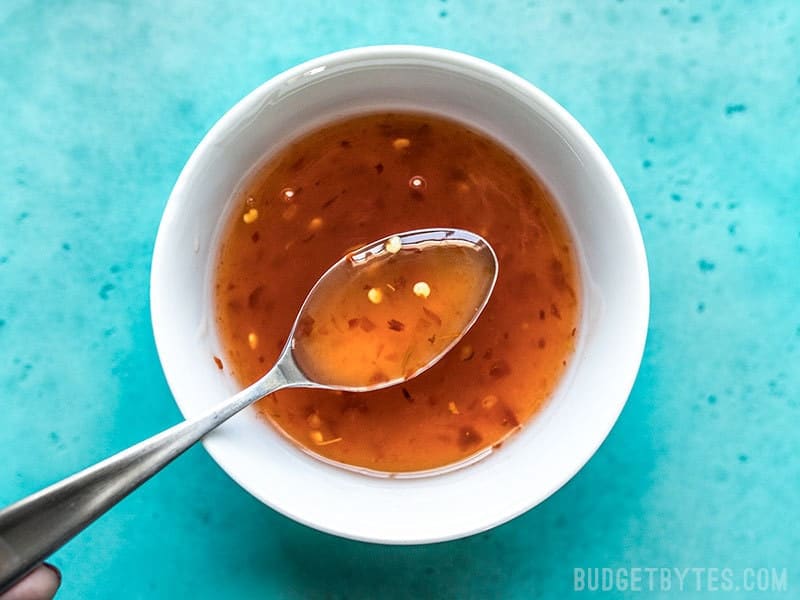 What do you need?
How to make?
Ingredients
1/4 cup rice vinegar
1/4 cup sugar
1/4 cup water
1 Tbsp sambal oelek
1/2 Tbsp cornstarch + 1 Tbsp water
Directions
Add the rice vinegar, sugar, water, and sambal oelek to a small sauce pot. Heat and stir the mixture over medium heat until the sugar fully dissolves. Stir the cornstarch into 1 Tbsp water until dissolved, then pour it into the sauce pot with the sweet chili sauce. Continue stirring and heating until the mixture comes up to a simmer, at which time the cornstarch will thicken the sauce and go from appearing cloudy to clear. Use the sauce immediately, or refrigerate and use within one week.