All Recipes
Curry Chicken Salad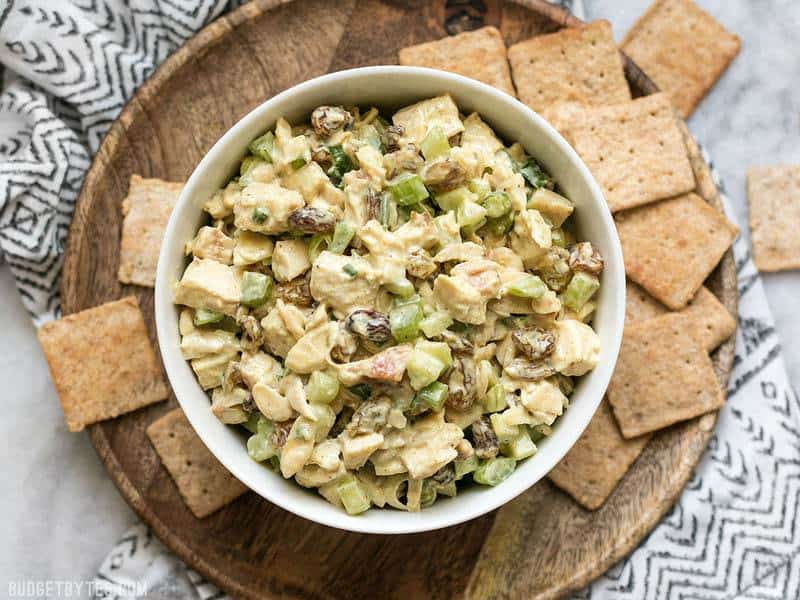 What do you need?
How to make?
Ingredients
1/4 cup mayonnaise
1/4 cup plain yogurt
1 tsp lemon juice
1/2 tsp honey
1 tsp curry powder
1/4 tsp salt
freshly cracked pepper
2.5 cups chopped cooked chicken*
Pinch salt & pepper
2 stalks celery
3 whole green onions
1/2 cup sliced almonds
1/2 cup raisins
Directions
Make the dressing by stirring together the mayonnaise, yogurt, lemon juice, honey, curry powder, salt, and pepper in a small bowl. Taste the dressing and adjust the curry powder or salt if needed. Season both sides of the chicken breasts with a light sprinkle of salt and pepper. Cook the chicken breast in either a countertop grill or in a skillet until cooked through. Allow the cooked chicken breast to cool while you prepare the rest of the salad. Finely dice the celery and slice the green onions. Place the green onion, celery, sliced almonds, and raisins in a large bowl. Chop the chicken into small cubes and place them in the bowl with the celery, onion, almonds, and raisins. Stir to combine. Pour the dressing over top and stir to coat.