All Recipes
Banana Nut Breakfast Farro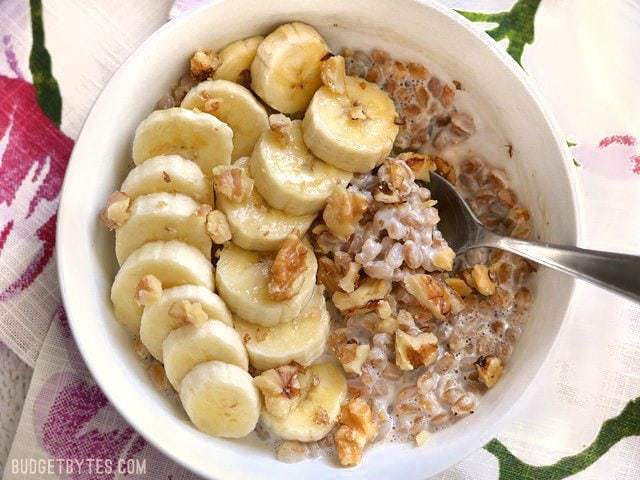 What do you need?
How to make?
Ingredients
1/2 cup cooked farro
1/2 cup milk
1/4 tsp vanilla extract
1/2 tsp brown sugar, maple syrup, or honey
1 banana
2 Tbsp chopped walnuts
Directions
Add the cooked farro and milk to a bowl. Microwave on high for one minute (watching to prevent overflow) then stir. Cook for 2 minutes more, in 30 second intervals, stirring in between. After 3 minutes total, the farro should have absorbed some of the milk, be softer in texture, and the milk slightly more starchy and thick. Stir in the vanilla extract and sweetener (brown sugar, maple syrup, or honey). Slice the banana and place it on top. Sprinkle the chopped walnuts over the bowl, and enjoy.