All Recipes
Minty Pea Salad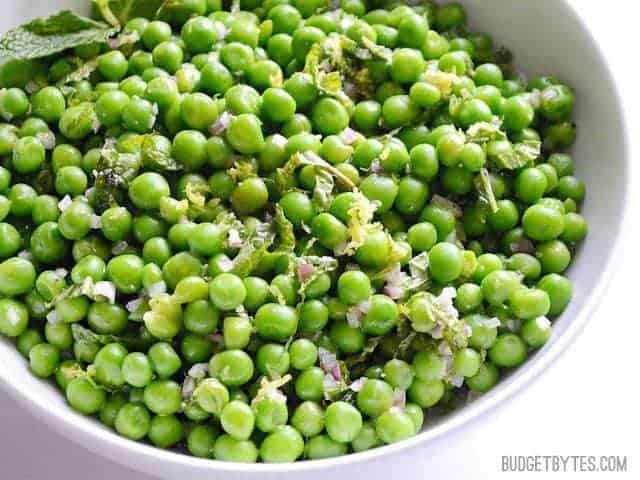 What do you need?
How to make?
Ingredients
1 lb. frozen peas
1 fresh lemon
1 small shallot, minced
2 Tbsp olive oil
1/4 tsp salt
Freshly cracked pepper
3-4 sprigs fresh mint
Directions
Let the peas thaw in a colander to allow excess moisture to drain away. Rinsing briefly with cool water will expedite the thawing process. While the peas are thawing, prepare the lemon and shallot vinaigrette. Zest the lemon using a zester or a small holed cheese grater. Be sure to scrape off just the yellow zest and none of the bitter white pith. Set the zest aside, then squeeze about 2 tablespoons of the juice into a separate bowl. Peel the dry, papery skin from the shallot, then mince it finely. Add it to the bowl with the lemon juice, along with 2 Tbsp olive oil, 1/4 tsp salt, and some freshly cracked pepper (5-10 cranks of a pepper mill). Whisk the ingredients together until combined, then set aside. Rinse the mint to remove any dirt or debris. Pull the leaves from the stems and then slice into thin strips (or chop roughly). Add the thawed peas to a large bowl along with the vinaigrette, mint, and a hefty pinch of the lemon zest. Stir to combine, then taste and add more zest if desired. Serve immediately, or refrigerate to allow the flavors to blend.