All Recipes
Honey Balsamic Carrots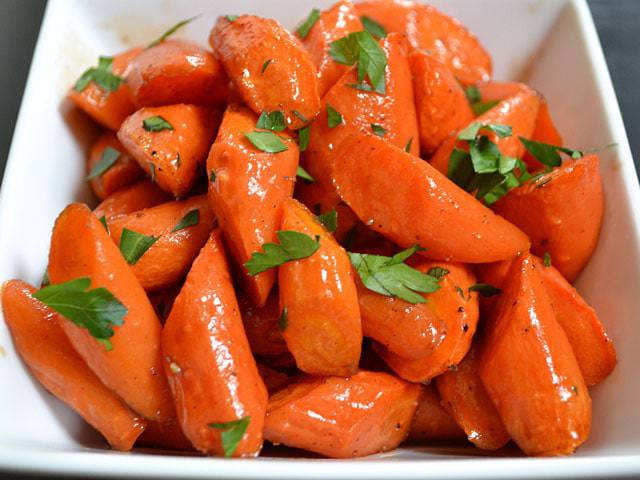 What do you need?
How to make?
Ingredients
1-2 lbs. carrots
2 Tbsp olive oil
1/4 tsp each salt & pepper
2 Tbsp honey
1/4 cup balsamic vinegar
1 Tbsp butter
Directions
Preheat the oven to 400 degrees. Clean and peel the carrots. Cut the carrots into one-inch sections (cut on a diagonal for more visual appeal). Cover a baking sheet with foil. Place the carrots on the sheet and drizzle with olive oil and then sprinkle with salt and pepper. Toss the carrots to coat. Place in the oven and roast for 40 minutes, stirring once half way through. During the last ten minutes of cooking, prepare the balsamic glaze. Combine the balsamic vinegar and honey in a small pot. Simmer the mixture over medium heat for approximately 10 minutes or until thickened. Once thickened, turn off the heat and stir in the butter until melted. When the carrots come out of the oven, drizzle with the honey balsamic glaze and toss to coat. Serve warm!