All Recipes
Low-Carb Cauliflower Rice with Fried Onions and Sumac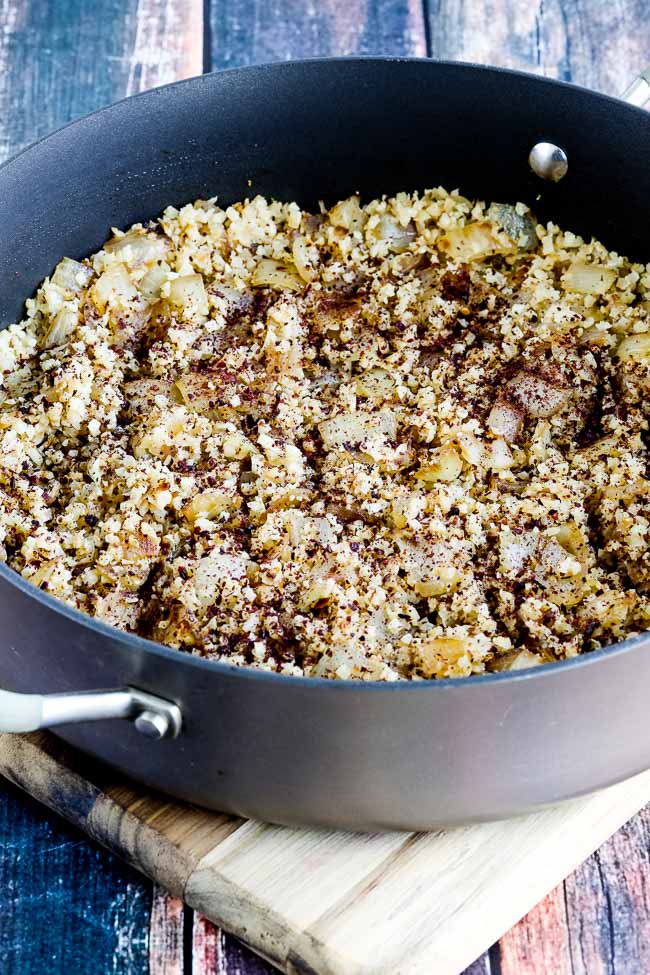 Meal

Breakfast

Cusine

Low-Carb
What do you need?
How to make?
Ingredients
2 T + 1 T olive oil
2 medium onions, diced medium
2 pkg. frozen cauliflower rice, 12 oz. each
salt and fresh ground black pepper to taste
generous amount of Sumac for seasoning
Directions
Chop onion into medium-sized pieces.Heat the olive oil, then add onions, turn heat to medium-high and let them cook until they're nicely browned, about 10 minutes. Be sure to turn onions a few times so they don't burn.While onions cook, break the frozen cauliflower apart inside the bag. (Or if you prefer fresh cauliflower, follow steps below the recipe to make the fresh cauliflower into "rice".)When onions are nicely browned add the cauliflower and the other tablespoon olive oil, season generously with salt and fresh ground black pepper, and turn heat to high.Let cauliflower cook, turning often, until liquid has cooked off, and it's lightly browned and cooked to your liking, probably about 8-9 minutes.Sprinkle cauliflower generously with Sumac and serve hot.I didn't think it reheated particularly well, so I'd only make as much as I would eat at that meal.