All Recipes
Kalyn's Taco Seasoning Mix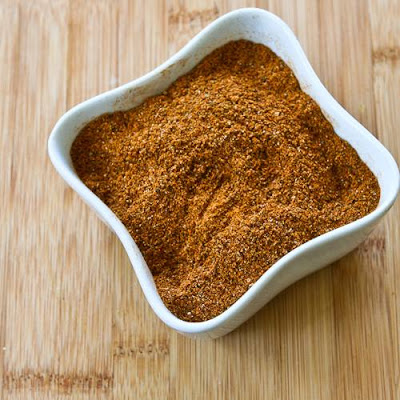 Meal

Main Dish

Cusine

Mexican
What do you need?
How to make?
Ingredients
1/4 cup Ancho Chile Powder
2 T chile powder
3 T ground cumin
1 T dried cilantro
1 T sweet paprika
1 T fine grind sea salt
2 tsp. garlic powder
2 tsp. onion powder
1 tsp. fine grind black pepper
1 tsp. ground Chipotle Chiles
Directions
You can simply combine all ingredients in a bowl and stir them together.I wanted a mixture that was more finely ground, so I put the ingredients into the bowl attachment of my immersion blender(or a small food processor would work) and buzzed them together for about a minute.Store Taco Seasoning Mix in a glass jar with a tight-fitting lid.Start with 2 T per pound of ground beef for regular ground beef tacos, then taste to see if you want it more spicy.