All Recipes
Easy Cucumber Guacamole Appetizer Bites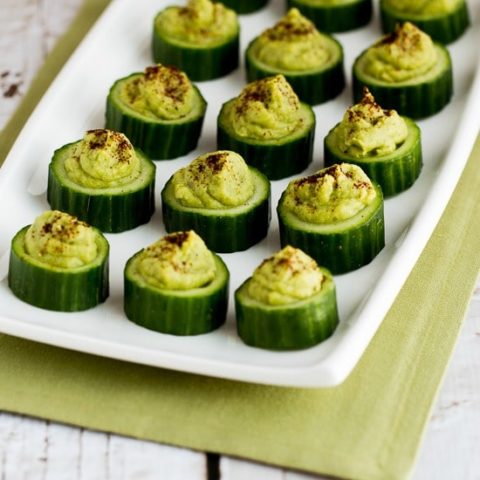 What do you need?
How to make?
Ingredients
1 large European cucumber
1 cup guacamole
chile powder for sprinkling on top
Directions
Wash and dry the outside of the cucumber if needed. Peel off strips of the skin if you like that look, or don't like the taste of the skin. Cut the cucumber into slices that are about 5/8 inch thick, discarding the ends. Use a melon baller (affiliate link) to carefully scoop out the center of each cucumber slice to create a small cup. Put the guacamole into a small ZipLoc bag; then carefully snip off the corner of the bag. Lay cucumber pieces out on a serving dish, with the scooped side up. Carefully squeeze out enough guacamole to fill the center of each piece of cucumber. Sprinkle each one with the tiniest pinch of chile powder.