All Recipes
Puerto Rican Spicy Cabbage Salad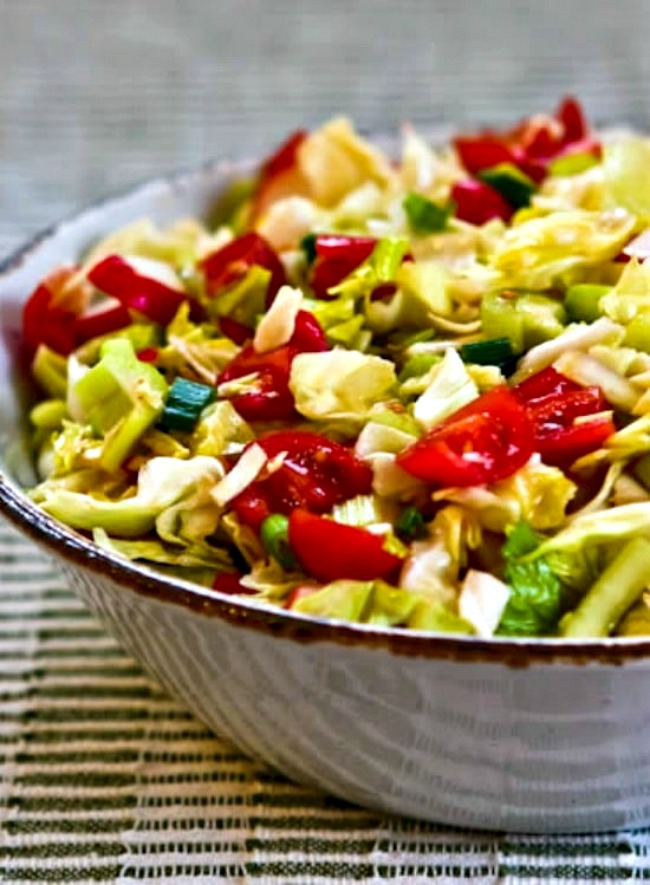 What do you need?
How to make?
Ingredients
5-6 cups chopped green cabbage
1 cup diced tomatoes
1/2 cup sliced celery
1/2 cup chopped celery leaves
6 radishes, stem and root cut off and cut into half-moon slices
1/4 cup sliced green onions
2 T apple cider vinegar
1 – 2 tsp. fresh lime juice
1/2 tsp. salt
1/4 – 1/2 tsp. hot pepper sauce, or more
3 T olive oil or grapeseed oil
Directions
Chop up 5-6 cups of green cabbage, about half of a large head of cabbage. I chop the cabbage fairly small, but not as thin as you'd slice it for coleslaw.Chop up 1 cup of tomatoes. (I use grape tomatoes from Costco when tomatoes aren't in season, but fresh garden tomatoes would be great in this salad.)Slice 1/2 cup of celery and chop 1/2 cup of celery leaves. (If the celery is large, I might cut it in half before slicing.)Trim stem and root end from about 6 large radishes and cut the radishes into half-moon slices.Slice 1/4 cup green onions, mostly dark green part if possible.Mix together the apple cider vinegar, lime juice, salt, and hot pepper sauce; then whisk in the oil, 1 tablespoon at a time. Taste dressing to see if you'd like to add a little more lime juice. (I did!)Toss the salad ingredients together, then toss the salad with the dressing.This salad can be served right away or kept in the fridge for a few hours before serving. It doesn't keep especially well overnight due to the tomatoes, so if this makes more than you'd eat at one time I'd chop up the cabbage, celery, radishes and green onions and make the dressing and keep ingredients separate in the fridge. Then chop tomatoes and toss the dressing on each serving of salad as you eat it.